Why I'm a 'Christmas Expert'!
Since 2000, I've run, whychristmas?com, which has the most Christmas Information on the web! (My day job is a freelance web designer/developer.) I've always loved Christmas (I'm a very big kid!) and wondered about the 'whys' of Christmas; such as why do we have Santa, why we have Christmas Trees and why do we send Christmas Cards to each other?!
The site was started for teachers at local elementary/primary school. They came to me asking why they couldn't find a site about Christmas that was child friendly and "wasn't trying to sell the kids something"! So I made a little site for them!
That little site has grown and grown and now gets well over 20 million page loads each December! (That hurts my brain...)
Through running the site, I've become an expert on Christmas traditions, customs and how Christmas is celebrated around the world.
However, if you'd like someone to talk about the current Christmas trends/fashions or consumer finance then I'm not the right person!
I'm a Christian, so Christmas is important to me - remembering the birth of Jesus over 2000 years ago. But I'm also an all round 'Christmas Nut' listening to Christmas music and watching Christmas films throughout the year (The Muppet Christmas Carol is my favourite)!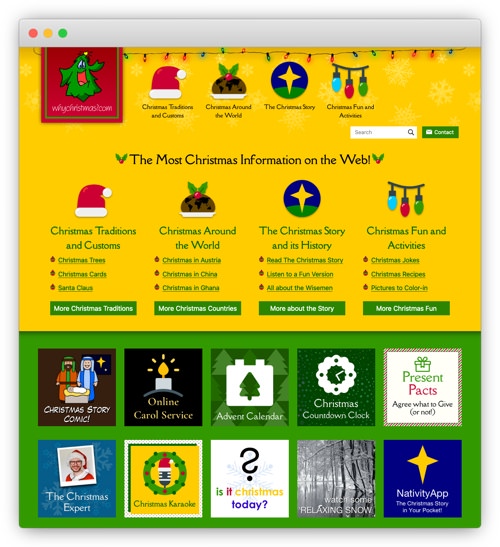 My Christmas Sites
I've Talked About Christmas On
and on many more media places around the world!